Since 1980 we have been producing mechanical gears
Founded in 1974, L.M.I. is a mechanical manufacturing company specialised in the machining and production of gears and mechanical transmission parts.
We are structured for the complete supply of drawn parts including surface heat treatments and we can perform individual processing work for third parties.
Our fully interconnected manufacturing process provides timely and documented checks throughout every production process stage.
Our network and partnership with several companies allow us to cover also different kind of manufacturing skills at different quality models.

We have also a finished part warehouse for the programmed order management following the KANBAN system.

We offer a complete production service for small and large batch sizes appropriate to customer specifications and certainly competitive.

We are supplier for industrial companies of several dimensions and different industries such as gearboxes, transmissions, "pumps", replacement parts and general machines.
Operiamo nel settore degli ingranaggi ed organi di trasmissione meccanica per svariate tipologie di applicazioni.
Siamo strutturati per la fornitura completa di ingranaggi cilindrici a disegno e possiamo eseguire singole lavorazioni conto terzi.
Offriamo un servizio di produzione completo per lotti di piccola e grande dimensione adeguato alle specifiche esigenze del cliente e certamente competitivo.
Siamo certificati UNI EN ISO 9001:2015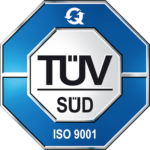 QUALITY ASSURANCE OF THE ENTIRE PRODUCTION CYCLE